Excellent Melbourne Upholstery Cleaner
If your upholstery has become dusty and unsightly after a long period of use, get it professionally cleaned. To extend the life of your luxury and fabric furniture, you must clean it regularly. Cleaning will also assist to improve the look of your upholstery. Top Carpet Cleaning will offer the best upholstery cleaning service in Melbourne. Our Upholstery Cleaning Melbourne team knows how emotionally connected you are to the upholstery. We will make certain that you receive the best upholstery cleaning service possible.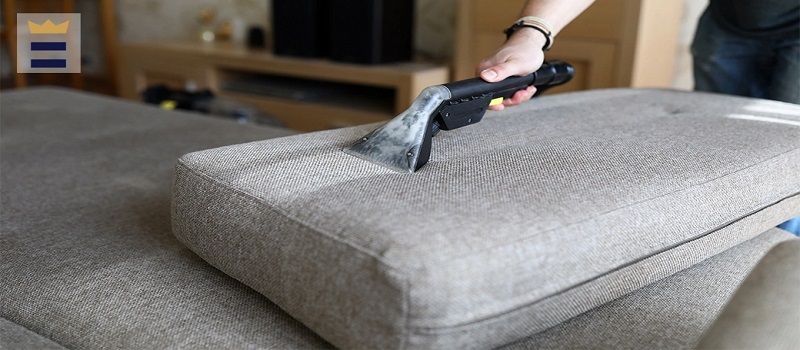 We Offer These Upholstery Cleaning Options for the Best Results
Steam cleaning- Our upholstery steam cleaning service will remove any undesirable items from your sofa. Steam cleaning is a very effective and efficient cleaning process. Our crew has lots of steam cleaning experience.
Dry Cleaning- You can contact us for upholstery dry cleaning. Our crew is fully equipped to offer you the finest service possible. There are no exorbitant service fees for dry upholstery cleaning. You can contact us at any time for expert assistance; we are available round the clock a day, seven days a week.
Shampooing- Only use an upholstery cleanser or a shampoo on the upholstery that can withstand humidity-based cleaning.
Stain Removal- This is not one of the upholstery cleaning procedures, but it is an important element of the upholstery cleaning process. We will also concentrate on cleaning stains from your home's furniture. Our staff will remove stains safely and without causing harm to the couch fabric.
Odour Removal- A bad odour may quickly destroy your mood like a pet urine odour. It may also aggravate the issue in front of the guests. Our experts can readily assist you in eradicating that foul odour. As a result, we give upholstery deodorisation services to eliminate the odour.
Mould Removal- Humidity causes moulds on the upholstery which smells and looks very unhygienic. Contact us immediately if you want the best and most professional upholstery cleaning and mould treatment.
Sanitisation of Upholstery- If you become ill as a result of coming into touch with your upholstery, please call us right once. We will visit your home and give the best upholstery sanitization services at very reasonable prices.
Fabric Scotchgard Protection- We provide fabric Scotchgard protection after leather couch cleaning to protect and make it look as good as new.
The Benefits of Hiring Us
There are various reasons why you should choose us for upholstery cleaning in Melbourne. Our firm has also been here for several years, serving customers with complete commitment. Some of the primary reasons for choosing us are listed below:
Our upholstery cleaning prices are the most affordable in the industry.
We are also employing green and safe cleaning agents.
Our cleaners are both certified and experienced.
We also use cutting-edge equipment and techniques for upholstery cleaning.
Our staff provides same-day service.
In addition, we provide upholstery cleaning services seven days a week, even on holidays.