Employ Mattress Cleaning Melbourne Experts for a Comfortable Sleep
To be healthy, you must receive 8 hours of pleasant and restorative sleep every day. A day with little sleep is one that we all won't get through easily. So, in order to have a decent night's sleep, you'll need a good, comfy, and clean mattress. However, each time you wake, you have some dead cells, hairs, or pet fur if your sleep companion is also a pet. This certifies your mattress and provides an ideal environment for disease-causing bacteria to thrive. Hire expert Mattress Cleaning in Melbourne to get quality mattress sanitization & seep mattress cleaning.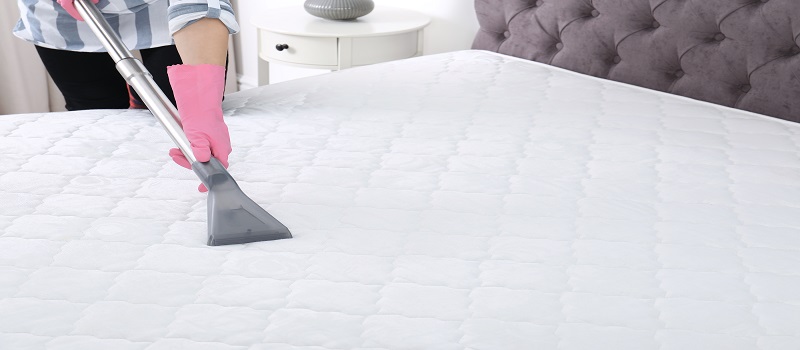 Our Mattress Cleaning Melbourne Services
Our Mattress Cleaning Melbourne is the most called team in the mattress cleaning industry. Top Carpet Cleaning is incredibly trained and will take care of your mattress cleaning needs completely. We will free your mattress from any type of bacteria, stains, dust & dirt. So all you have to do is call our company and hire our services.
Mattress Steam Cleaning: Our Steam Cleaning Mattress Services is well-known in Melbourne. In Melbourne, we provide a variety of services, but our steam cleaning services are unique. Our specialists provide the highest quality deep steam cleaning, leaving no opportunity for our clients to complain.
Mattress dry cleaning- There are some mattresses on the market that cannot tolerate even a trace of moisture. So, if your mattresses are one of them, don't be concerned; instead, employ our mattress dry cleaning services.
Mattress mould removal- Moulds can grow anywhere it finds moisture frequently. A mattress is a perfect place for moulds to grow. And moulds are harmful to your health. So just reach out to our company and we will perform the best mould removal services for your mattress.
Mattress stain and odour removal- Odour is one thing we will never want to come from our mattress. Mainly the odour's root cause stains from spills from food & beverage, sweat, urine, etc. So, all you have to do is to hire our professional. Our company will provide you with the best odour removal service and touch it up with the deodorization service.
Dust mites treatment mattress- Seeing mites on a mattress? Are they bugging you? If so, call us for mattress dust mite treatment. We offer same-day mattress dust mite removal service in Melbourne.
Mattress sanitization- all you need to do is call us and hire our mattress sanitisation services. We deeply sanitiser your mattress and make it free from germs, allergens and bacteria.
Why Hire Us To Clean Your Mattress?
Our expert will only use cleaning products that are both safe for your mattresses and environment-friendly.
We are open 24 hours a day and will supply you with cleaning services whenever you need them.
Our firm is an expert at dealing with all sorts of stains, and our years of experience have equipped us with the skills to handle any spot on your mattress.
At extremely reasonable pricing, our firm will supply you with services like stain removal, sanitizing, and steam cleaning.